Good 'all-most-dinner-time' . It's Sunday, we got sunshine and even stepped outside our room- but since morning we've been jamming to Mr Williams-
Aka, the coolest nerd ever-Basically the only guy who could get any girl to try to understand why she should even bother investing 3 hours of her life in a Star War movie.
And he brings more than just a tasty Sunday voice to the table- the boy has swagger too ;)
Check check, check it out!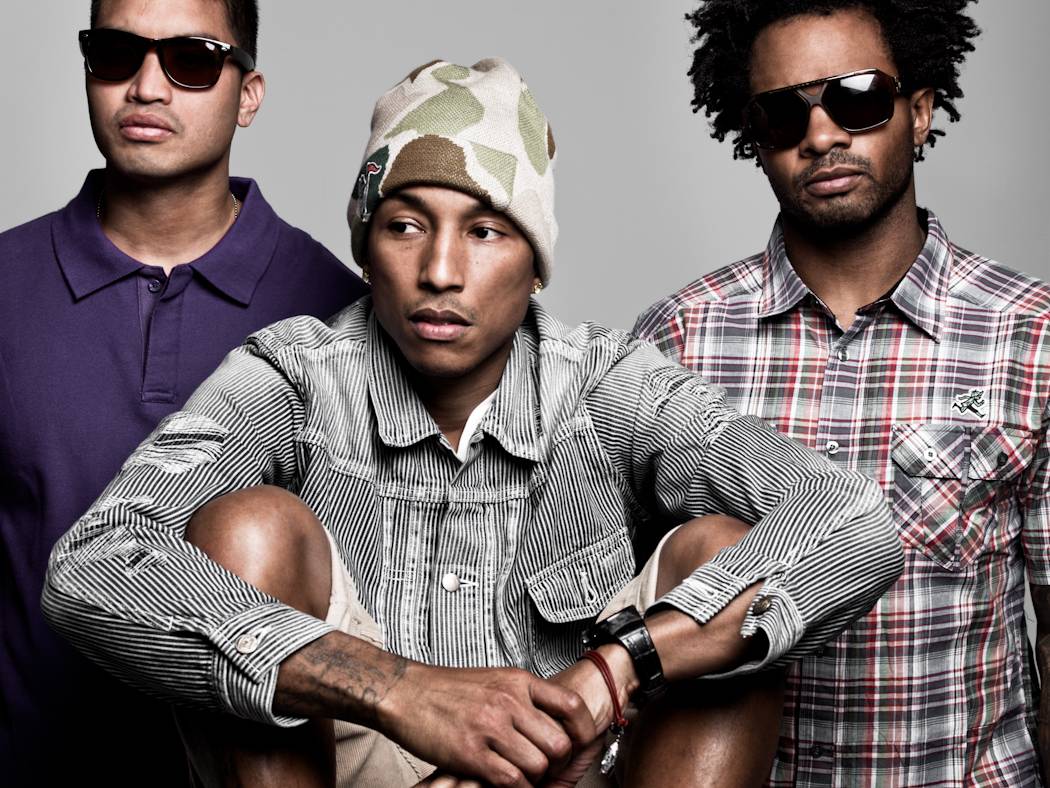 I have yet to understand what's up with the hand signs.. Alien Peace??
Pharrell also owns a fashion label called
Ice Cream and Billionaire Boys Club
site
here
-
The fashion is as expected, ultra nerdy and i'm guessing that his target group are the guys from Bing Bang Theory meets a bit of Chuck Bass charm - either way, it's cool.
Wouldn't mind owning this one to pimp up my Sunday look a bit ;)
And of course his shops look like a trip to a space -mall
Anywho, have an awesome rest of Sunday and an even more awesome week.
Ciao!